2017 Kia Soul EV near Janesville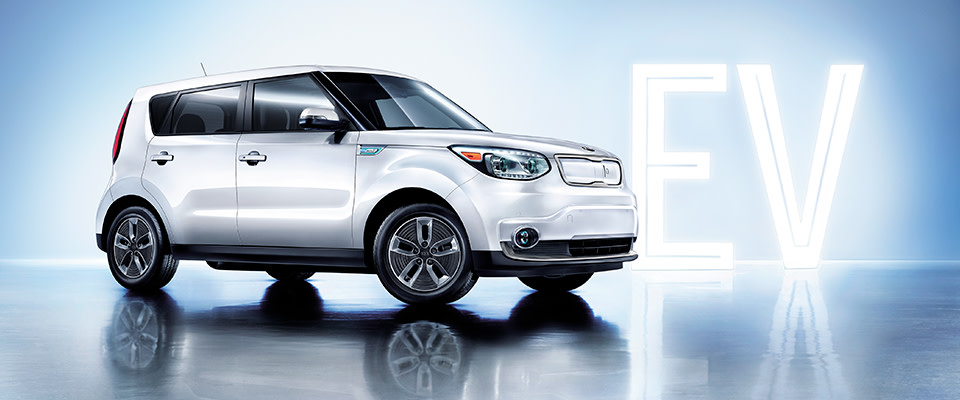 View 2017 Kia Soul EV Inventory
2017 Kia Soul EV near Janesville
If you love being on the cutting edge of things, care for the environment, and love saving money, then the 2017 Kia Soul EV is just the vehicle for you. This is the latest model from the South Korean vehicle manufacturer and has been receiving rave reviews from coast to coast. To see whether this is the perfect vehicle for your Janesville household, consider the following aspects:
3 Things That Might Make the 2017 Kia Soul EV Your Dream Janesville Vehicle
Its long range makes it an excellent commuter vehicle. The high-tech Kia Soul electric vehicle has an incredible range of up to 93 miles on a single, full charge. This means that if you work or commute within Janesville and nearby towns, you can easily do all of your daily needs without issue. Even if you work in downtown Milwaukee, you can easily make the commute so long as your work has an electric charging outlet. This extensive range is partly thanks to a special 109-horsepower motor combined with a lithium-ion battery and regenerative braking technology that preserves energy that typically gets lost during the braking process.
Charging the 2017 Kia Soul is a breeze. One of the biggest reasons vehicle buyers are dissuaded from an electric vehicle is due to a misconception of how long it takes to charge up a vehicle. While it is true some of the first electric vehicles did take an uncomfortably long time to charge to full capacity, modern vehicles, and especially the Kia Soul EV, charge much faster than you'd believe. In a Janesville home outfitted with a 240-volt system, you can achieve a full charge in your 2017 Kia Soul EV in under five hours. Plus, with a handy charging indicator, it's easy to know when your battery charge is complete from outside the vehicle.
The cabin boasts a stylish and spacious interior. Another misconception many vehicle drivers have about electric vehicles relates to the cabin comfort. But once again the 2017 Kia Soul EV is here to turn revolutionize your concept of the class. Drivers and passengers alike will enjoy sitting back and relaxing in the vehicle's deep foam cushions. Worried you might be too tall for the smart energy car? Despite its smaller overall frame, the Kia Soul EV boasts normal height capacity for everyone's greater comfort. Split-folding rear seats over incredible storage for those with pups, party plans, or other daily cargo needs. Other interior niceties include a heated steering wheel, six-speaker sound system, and eco-friendly seats offset with contrast stitching for high-class comfort.
Test Drive the 2017 Kia Soul EV Today at Russ Darrow Kia of Waukesha
If you are looking for an energy-saving vehicle that is capable of handling your Janesville commuting and cargo needs, then the 2017 Kia Soul EV absolutely should be on your list of vehicles to check out when you visit our dealership of Russ Darrow Kia of Waukesha. This vehicle has a sleek design, compact look with a spacious interior and cutting-edge technology that promises to impress even the most discerning of drivers.
To learn more about the 2017 Kia Soul EV, contact our friendly sales team either online or at 888-617-3439. Feel free to also drop in at our new and pre-owned dealership at 2141 East Moreland Blvd in Waukesha, WI and just a short distance away from South Wisconsin cities like Janesville. We are open Monday thru Friday, 9:00 a.m. to 9:00 p.m. and Saturdays 9:00 a.m. to 5:00 p.m. Come see why so many Wisconsin residents choose us when it comes to their Kia buying and maintenance needs.
Directions to Kia Janesville
Contact us about the 2017 Kia Soul EV