2017 Kia K900 near Watertown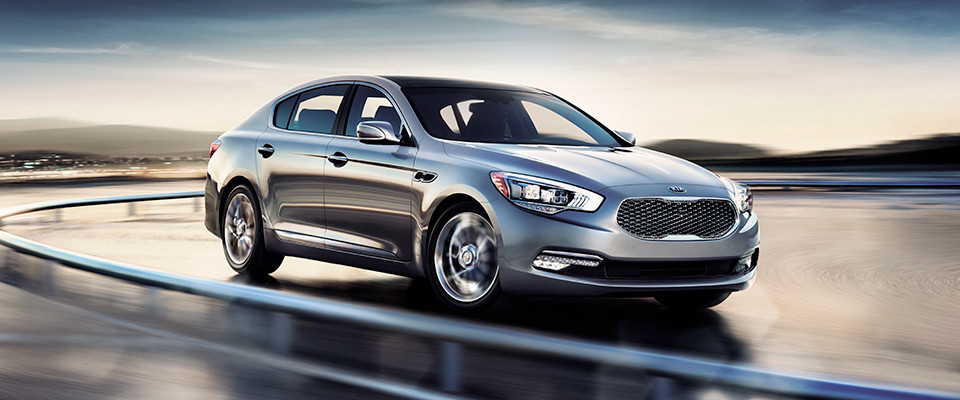 View 2017 Kia K900 Inventory
2017 Kia K900 near Watertown
Professionals who regularly drive clients around, such as real estate agents and salespeople, need vehicles that clients will enjoy riding in. The 2017 Kia K900 is just such a car, for it keeps passengers both in the front and in the back comfortable. If you're in real estate, sales or another line of work that involves chauffeuring clients, here's why you should consider a 2017 Kia K900 that's available close to Watertown the next time you need a new car.
Getting You Where You're Going
First and foremost, the 2017 K900 will help make sure you get where you need to be. It's 9.2-inch centrally mounted infotainment display has built in navigation to ensure you don't get lost, which wastes clients time (and is terribly embarrassing). Whether you're going to an important meeting or looking for the next house to show a client, you won't have any trouble getting there with the navigation system's turn-by-turn directions and detailed maps.
Making Sure You're Comfortable
If you're regularly driving clients around, you likely spend a fair bit of time in the car yourself. It may effectively be your secondary, or even your primary, office. As such, your car should keep you comfortable.
The 2017 Kia K900 does just that, thanks to its heated and cooled seats and eight-way power front seats and four-way driver seat lumbar support. You won't even feel too hot or cold, thanks to the ventilated and heated front seats.
In addition to offering a comfortable driver's seat, the K900 also comes with a host of driver-assist features that make navigating the road that much easier. The list of standard and available driver-assist features that 2017 Kia K900s that are for sale near Watertown can be equipped with includes:
blind-spot monitoring
parking sensors
rear cross-traffic alert
available lane departure warning
available surround-view display
available adaptive cruise control
available automatic emergency braking
Keeping Clients Happy
The 2017 Kia K900's features aren't just for the driver. There are also many features that passengers -- that is, clients -- will appreciate. Some include:
leather upholstery and panel trim throughout the cabin
tri-zone automatic climate control
a back-seat USB port for charging
a panoramic sunroof
available power reclining back seats that have lumbar support
available ventilated and heated back seats
If you're in need to a full-size sedan for driving around clients, come to 2141 East Moreland Boulevard in Waukesha and let us at Russ Darrow Kia Waukesha show you the 2017 Kia K900s we have for sale near Watertown. We'll, of course, let you test drive the sedan. We also, however, can drive you around in it so you can experience the ride from a client's point of view. Our sale team is here six days a week and will do anything in their power to help you decide whether the 2017 K900 is the right vehicle for driving around your clients.
Directions to Kia Watertown
Contact us about the 2017 Kia K900