2017 Kia Forte near White Water WI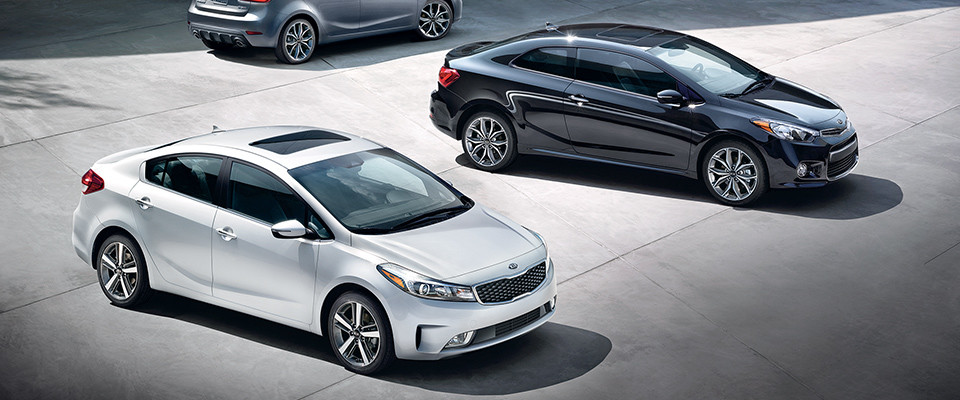 View 2017 Kia Forte Inventory
2017 Kia Forte near White Water
The 2017 Kia Forte near White Water is here and now is the time to see why it stands out from everything else on the field. Unlike other compact cars, Kia managed to make the Forte a flexible, driver focused car that comes in many different trim levels to suit your needs. As an entry level compact car, the price is hard to beat and the reputation behind the line just keeps getting better.
What to Look For in the 2017 Kia Forte near White Water
If you're looking for a reliable vehicle in the sub-$20,000 range, the Forte is a great place to start. Not only is the up front cost of the car great for those who need something dependable without spending a fortune, it also offers an impressive 32 mpg highway with the all new 2.0 L engine. To go with the new engine is an all new transmission set up that allows for either manual or 6-speed automatic transmission.
Beyond the performance statistics, there is plenty more to love about the comfortable ride and the interior of the car. As a passenger there are plenty of plugs and ports available for you to use during your drive. You will also have either a 4.5 or 7 inch screen staring down the center console for simple navigation and the rear view camera.
The Details
Not only did the 2017 Kia Forte get a powerful new engine and transmission package, it also got some upgrades in the style department. Changes to the head and taillights add more features like automatic lights, LED headlights and more. The addition of the S trim package sets Kia up to enjoy the sportier side of things while keep the car professional for just in case. Leather heated seats and Apple Play/Android Auto are all available depending on your trim package for an even more enjoyable ride.
Throughout the vehicle there are also some fascinating new safety upgrades that are sure to improve the reliability of this vehicle over time. Plus, the new interior materials give the car an even more durable finish no matter what you have planned.
To learn more about how the 2017 Kia Forte near White Water is the perfect car for you, call Kia Waukesha today to schedule your test drive. We'll be waiting to hand you the key so you can see it for yourself.
Directions to Kia White Water
Contact us about the 2017 Kia Forte