2017 Kia Forte near Watertown WI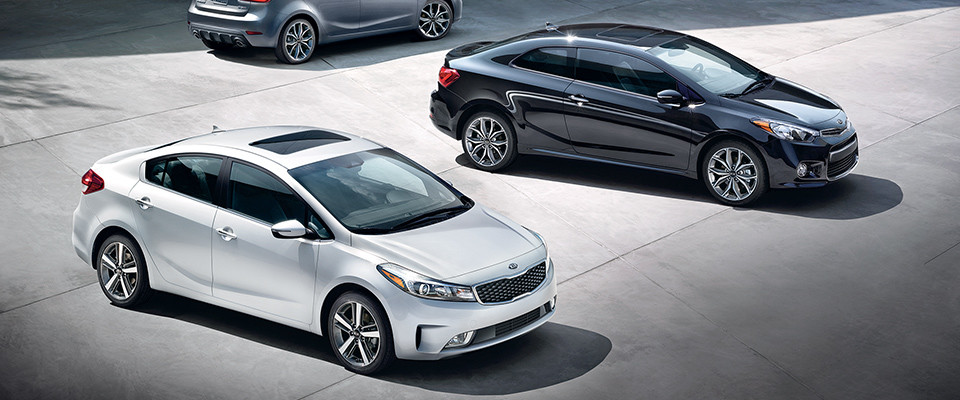 View 2017 Kia Forte Inventory
2017 Kia Forte near Watertown
If you've been looking for a sweet new sedan to get you too and from the office, the all new 2017 Kia Forte near Watertown is just the ticket. The Kia Forte has earned a strong reputation over the years by mixing some of the best qualities of a standard sedan with the sporty appeal of a compact car. Here's what you will love about the latest model:
About the 2017 Kia Forte near Watertown
In the SX trim level you'll enjoy a full leather interior, as well as a number of upgraded tech features and infotainment options. Meanwhile in the lower priced EX model you will still get the benefits of upgraded safety features and and more responsive controls than ever before. This year also gave way to an updated front fascia that gives the Forte a fresh new look that will hold up to the competitors.
Specifications of the 2017 Kia Forte near Watertown
The biggest news this year out of the Kia Forte is the move from the older 1.8L engine to the new 2.0 L option. This offers a slight bump in horsepower up to 147 and a suite of new high-efficiency features that improve your fuel economy.
You will also love the rear torsion suspension that makes this car drive like a luxury sports car. The lighting system has been upgraded to LEDs and there are now two different screen sizes available for the center console.
The 2017 Kia Forte is an amazing entry level sedan for anyone who loves the compact look but doesn't want to sacrifice space or comfort. The new engine and the improved fuel economy make it a great choice for weekend outings and daily commutes.
If you've been waiting for your chance to test drive the new 2017 Kia Forte near Watertown, drop by Kia Waukesha today to see what we have in stock!
Directions to Kia Watertown
Contact us about the 2017 Kia Forte