2015 Kia Soul for sale in Waukesha, WI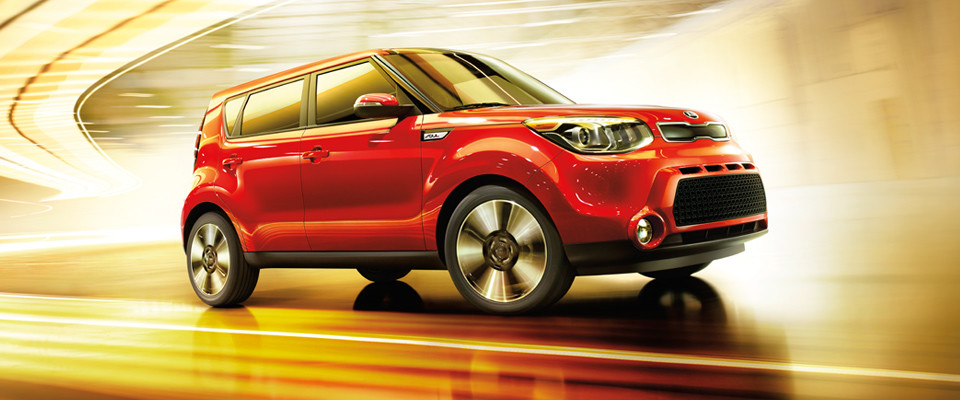 View 2015 Kia Soul Inventory
2015 Kia Soul for sale in Waukesha, WI
The 2015 Kia Soul for sale in Waukesha didn't get its name because it was a lifeless piece of machinery that only transports you from point A to point B. No. The 2015 Kia Soul has just that, soul. This crossover has the sleek and stylish exterior, the comfortable and unique interior, and the power and handling under the hood that does more than just take you to your destination. It takes you to that place deep down that always craves the perfect drive.
Under the hood, the 2015 Soul has a 1.6L engine that will give you 130 horsepower and 118lbs-ft of torque to get you going. You will also get 24/30 city/highway MPG[1] out of the Soul while you are out on your drive. This means that you can spend more time on the road and less time in the gas stations. The Kia Soul also comes with Electronic Stability Control[2], Antilock Braking System[2], and Vehicle Stability Management[2], so you can take those S-curves without having to worry about losing control of the Soul.
The exterior of the 2016 Kia Soul is where you really get a sense of the kind of attitude this crossover brings. With its sleek and sophisticated lines, the Soul has presence. the 2015 Soul comes with Xenon Headlights with bright and crisp light that allow you to see and be seen better all day. Even the LED taillights make an impression as you drive away.
The interior of the Kia Soul for sale in Waukesha is really where you begin to feel the inspiration and heart of the Soul. With the plush, quiet, and comfortable interior, it will be difficult to leave. With plenty of soft touch surfaces, and heated[3] and cooled front seats, the focus is on the driver. As the driver, you can make more decisions than just what radio station to listen to. You can go as far as deciding what color mood lighting you'd like filling the foot wells, or if it is a sunroof open or shut kind of day.
At the heart of the 2015 Soul is the technology that is available for both the center console display and the driver's display. These displays allow you to have any and everything at your fingertips. The driver's display will give you information such as trip meter, odometer, and estimated fuel remaining. When you start your 2015 Soul, you activate a systems check, and if anything seems off, the driver display will inform you.
An eight-inch center console[4] screen is where you will find all of your media, including services offered by UVO. Using the UVO[5] system you will be able to take advantage of the navigation system, so you won't have to worry about losing your way. Though, if you do get lost, that will just give you extra time to enjoy your various music options. With a Digital Jukebox, you can find any music you like. You can even easily and seamlessly stream your favorite playlists straight from your smartphone.
If you want a crossover that is an extension of yourself, then look no further than the 2015 Kia Soul for sale in Waukesha. The style and feel of this crossover will inspire you and help you have fun, no matter the driving situation. For help finding your perfect Soul, visit Russ Darrow Kia of Waukesha, your WI Kia Dealer. Come schedule a test drive today.
Directions to Kia Waukesha
[1] EPA fuel economy estimates. Actual mileage will vary with options, driving conditions, driving habits, and your vehicle's condition.
[2] For maximum protection, always wear your seat belt. No system, no matter how advanced, can compensate for all driver error and/or driving conditions. Always drive responsibly.
[3] Included in the Soul + (Plus) Primo Package and the Soul ! (Exclaim) Whole Shabang Package.
[4] Center console armrest requires automatic transmission.
[5] Warning: Driving while distracted can result in a loss of vehicle control that may lead to an accident, severe personal injury, and death. The driver's primary responsibility is in the safe and legal operation of a vehicle, and use of any handheld devices, other equipment, or vehicle systems which take the driver's eyes, attention and focus away from the safe operation of a vehicle or which are not permissible by law should never be used during operation of the vehicle.
Contact us about the 2015 Kia Soul